Forests and Wildlife of Madhya Pradesh

Madhya Pradesh has a very dense and the most wide forests in India. In this post you will know about the Forest and Wildlife of Madhya Pradesh. You can also find a list of National Parks in Madhya Pradesh here.


Forests and Wildlife of Madhya Pradesh

• Madhya Pradesh has one of the densest forest regions in the country and is the largest in terms of area being about 31% of the total land area.
• About 60% of the forests of Madhya Pradesh have been classified as Reserved Forests where there is restricted access for collecting firewood, grazing cattle etc. Even the forest area tagged as 'Protected Forests' has a good share being about 30%. Protected forests are meant for protection reasons. Visit this link to know more about Types of Forests
• Due to increased loss of forests in the recent years, shelter of Plantation has been taken by the Forest ministry which undergoing plantation of Timber, Fodder, Fuel wood etc.
• Teak, Sal and Bamboo cover much of the Forest land. Teak and Sal may be found in some specific places but Bamboo is widely spread in the region.
• Madhya Pradesh has an equally rich Wildlife. People from the farthest area never forget to visit the Spectacular Wildlife of MP. They visit through the Jungles as Safari, often on Elephant rides and take glimpses of animals present in rarity in India and the world. The area is not just for entertainment purpose but is also one of the biggest spots of wild life conservation practices. Not just the Faunal but also the floral species are well taken care of over here.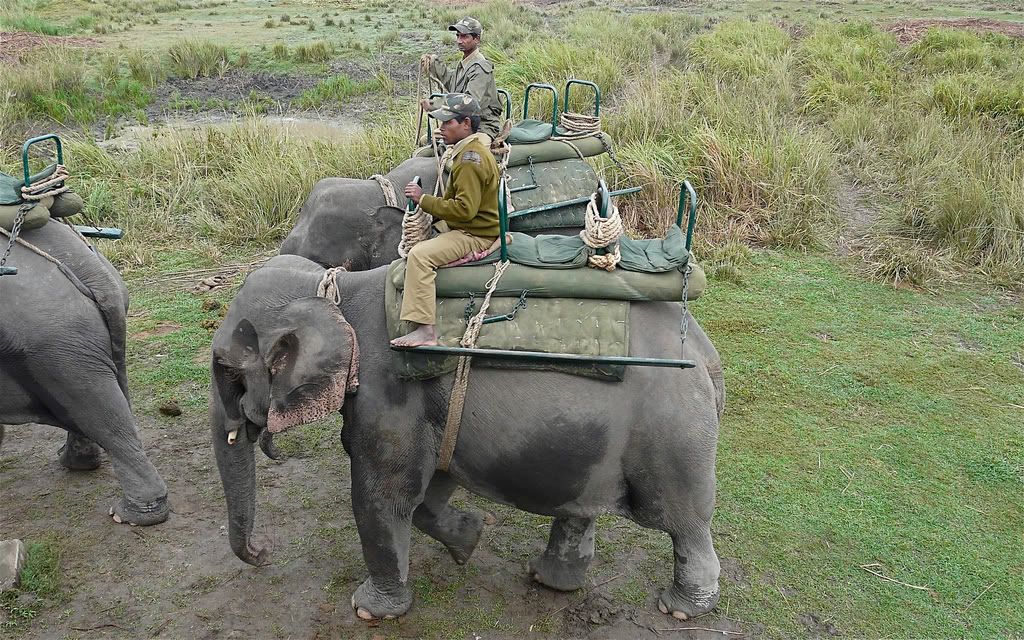 Guess, how exciting would be to gaze the Nature's beauty! This is just a part of infinite excitement…


National Parks
1. Bandhavgarh National Park - Tiger
2. Kanha National Park - Tiger
3. Madhav National Park
4. Van Vihar National Park
5. Satpura National Park - Tiger
6. Mandla Plant Fossils National Park
7. Panna National Park - Tiger
8. Pench National Park – Tiger
*Those National Parks marked as Tiger are the 5 Project Tiger areas in the state. Initially, Kanha Park was the only one selected in the Project from MP with 8 others in the country.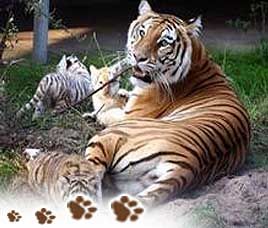 Tigers at Kanha National Park
• As expected, there is a list of rules to be followed strictly here during the expeditions. The visitors who are found littering any where or trying to deteriorate the resources are charged high penalties.
• One thing which is a must sight at Madhya Pradesh is to see the gorgeous Tigers roaming around the streets in their best mood, remember to hide your eyes while doing so! However there is a wonderful jeep facility for the fullest entertainment of the guests and one need not to wait for long to enjoy them.