History of Madhya Pradesh

Madhya Pradesh caries a long and reputed history to 21st century. In this resource you will come to know that how and when Madhya Pradesh was formed?, Famous Personalities of Madhya Pradesh etc.


A Brief History of Madhya Pradesh

• Madhya Pradesh came into being as an Indian state on 1st November 1956.
• Before that, during the British rule, this region was in the Central Provinces.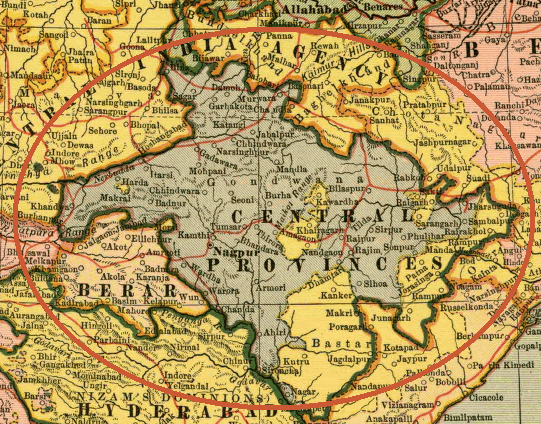 Central Provinces in the Map of British India

• Madhya Pradesh has also faced the rulers of various dynasties. Tracing them back in descending order, Mughals, Guptas, Satavahanas and Mauryans were a few. Rashtrakutas, Pratiharas and Chalukyas also had some influence in this region for a few decades.
•The main rulers which are regionally known and praised are the Kalchuri kings who are credited in the making of a number of temples in this region. However, many of the parts where they had influence over, is now under Chhattisgarh state.
•When we hear the name of cities like Gwalior, Indore, Khajuraho etc. then automatically a historical finish appears on Madhya Pradesh. MP has also been home to some greatest personalities. It has given birth to Tansen, one of Akbar's nine jewels and Kalidasa, a dramatist who doesn't need a prologue.
• Giving shelter to so many great Kingdoms, the region of this state is beautified with the temples of ultimate architecture. Moreover, there are stupas, forts, palaces and caves which illustrate the Indian history.
• A major event which took place here was the Separation of Chhattisgarh from Madhya Pradesh in 2000. After that, MP was no longer the largest state. It had also lost much of its forest covers and wildlife resources.
• The Holkars and Nawabs are still in dominance in the regions of Indore and Bhopal respectively. The existence of Nawabs in the capital city makes it a Muslim dominated city.
•The Scindias are mostly present in Madhya Pradesh even now. Their existence can be traced back to 1732 when they first established here. They were the class of rich merchants who played a big role to develop various enterprise in India in collaboration with the British governmnent.
• The tribals who have followed time are still existing in various parts of Madhya Pradesh, especially in the forest areas. However, many have started advancing towards villages and towns. This is a sign of development in their communities.

Therefore, Madhya Pradesh has a very diverse, long and reputed history. It has faced numerous battles and wars among different dynasties which were again and again displaced by some other after a period of time.